Me Cabo Restaurants & Bars
Me Cabos is home to the hottest spots of the moment: Taboo, Funky Geisha, Mamazzita Mexican Soul and Confessions Skybar & Tapas, Me Cabo Resort is trending both day and night. Each one has a different concept, exploring different trends and cuisines of the world that offers you sensory experiences in each of their spaces.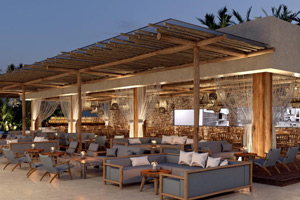 Taboo Beach Club
Taboo Beach Club & Restaurant at Me Cabos is the setting for a fascinating social and gastronomic experience. Every moment is a celebration: music, champagne bottles and the exquisite Mediterranean influenced dishes will create an extraordinary atmosphere with incredible views of the Sea of Cortez.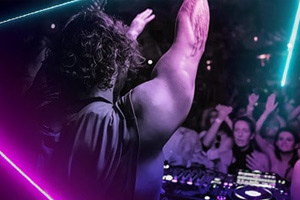 CONFESSIONS
SKYBAR & TAPAS
Witness spectacular views of Los Cabos and the Sea of Cortez from this exotic SkyBar, which offers you a diverse selection of international tapas, impressive signature mixology and the best beats from the resident DJ that will make you dance the night away. Confessions Los Cabos challenges, surprises and seduces the senses.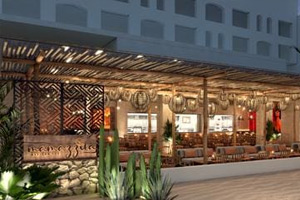 MAMAZZITA
Mexican Soul
With a large terrace and amazing decoration, Mamazzita is inspired by the flavors and colors of Mexican culture, creating a festive and adventurous atmosphere in every corner. Enjoy traditional dishes reinvented with exclusive ingredients and sophisticated culinary techniques, paired with mezcal and tequila-based cocktails.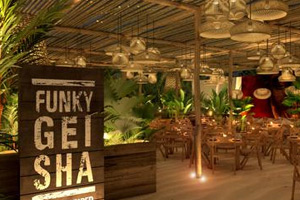 FUNKY GEISHA
Asian-Inspired
In a privileged location a few steps from the sea, Funky Geisha promises a truly mystical and surprising experience, with Asian-inspired dishes and a wide range of signature cocktails that will delight your senses. This is the perfect place to celebrate with friends in an incomparable atmosphere.